If you have successfully installed VIVEPORT Desktop App, then go to the Settings on VIVEPORT Desktop App, and simply click on Report issue to provide logs to VIVEPORT.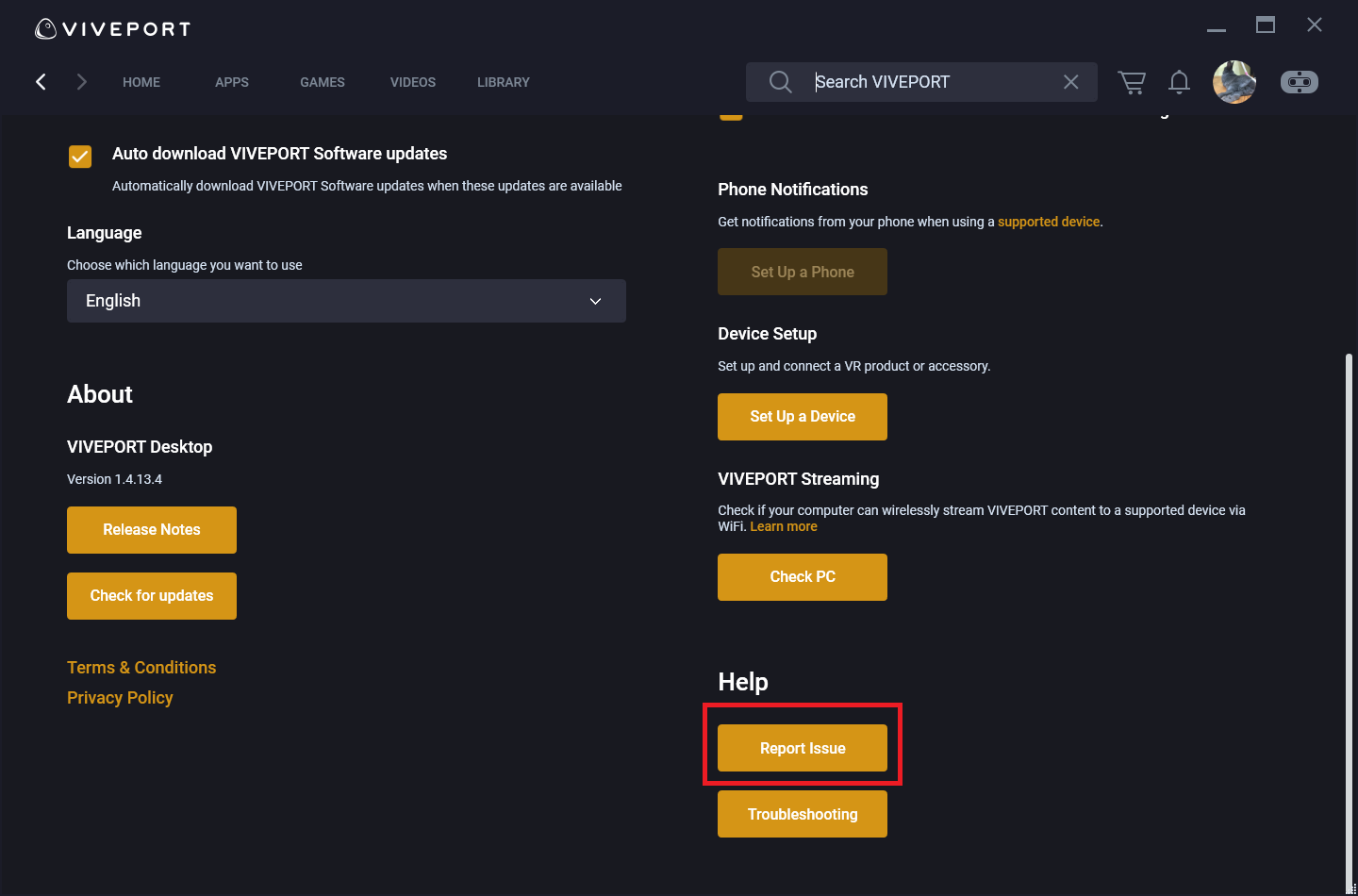 If you have trouble installing VIVEPORT or would just like to report an issue, please download http://www.viveport.com/q/pctool and upload your logs via the tool.
Kindly download the tool from the link above and Search "VIVEPORT Feedback" in windows and hit enter to launch VIVEPORT Feedback.