Due to the legal limitation, we cannot update your account's organization information directly.
Follow the steps below for updating your account's organization information.
Step 0.
Due to that we're migrating all VIVEPORT Arcade account to HTC Original account to improve account login process and account services.
Please migrate your arcade account to HTC account. Details refer to https://service.vive.com/hc/en-us/articles/360024803051-Arcade-website-popups-Arcade-Business-Account-Migration-when-signing-in
(If you have already finished the migration, please go to step 1 directly)
Step 1.
Login and go to the Account settings page in the web console.

Step 2.
Click Edit in the Account Setting Page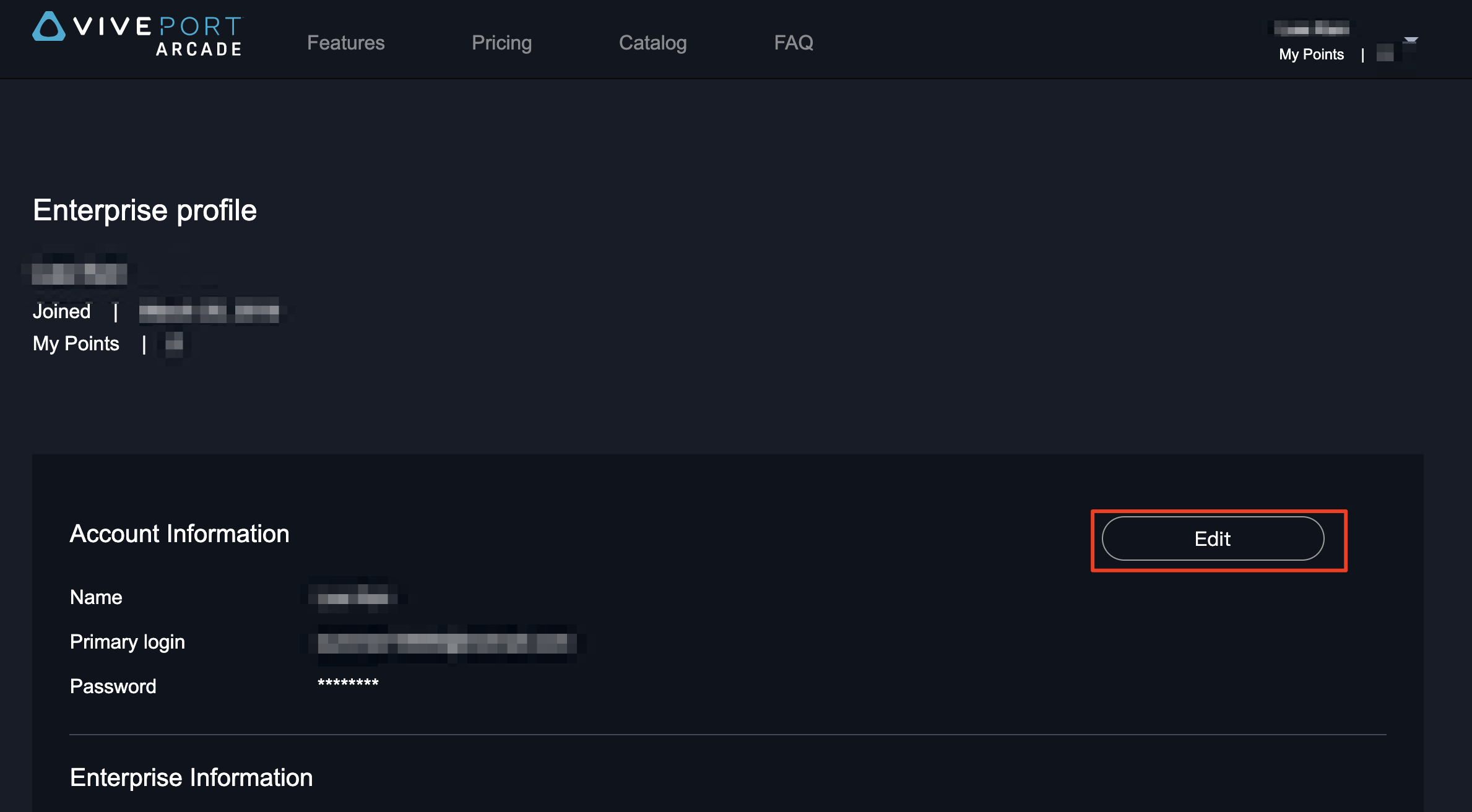 Step 3.
Go to Organization tab in the Account Page.

Step 4.
Click edit icon to edit the organization account info.

Step 5.
Edit the fields that you would like to update and click Save to save the changes. The account information will be updated.