Add a payment method to your VIVEPORT account using a PC/Laptop or smartphone.
1. Log on to VIVEPORT website using a regular Web Browser through a PC or smartphone.
VIVEPORT url: https://www.viveport.com/


2. Click your personal icon, and select 'Account'.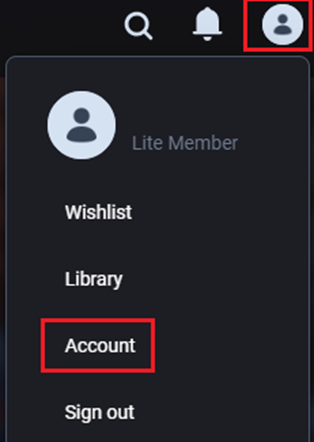 3. Click 'Payment Methods' and add a credit card or link a PayPal account.

4. Follow the instruction and enter the card numbers and CVC code. You will see the card information on the page if it's added successfully.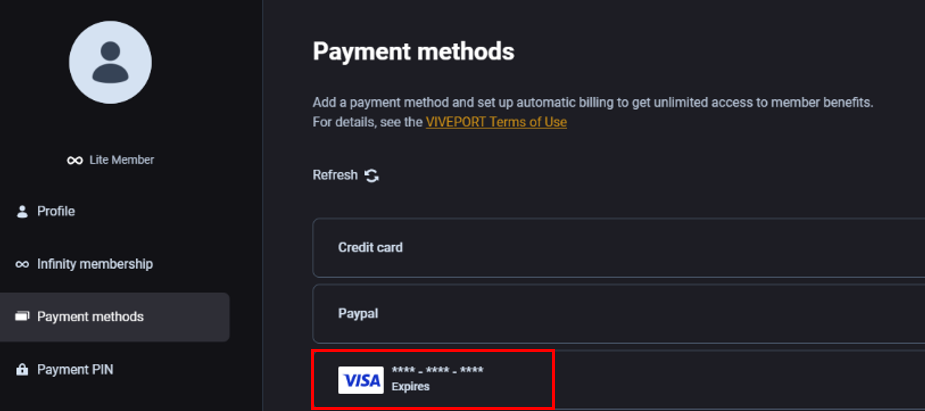 Now, you can purchase VIVEPORT games and Apps in your XR Elite headset with your listed payment method(s)!
Put on your XR Elite headset and follow below:
1. In your VIVEPORT Library, launch VIVEPORT VR.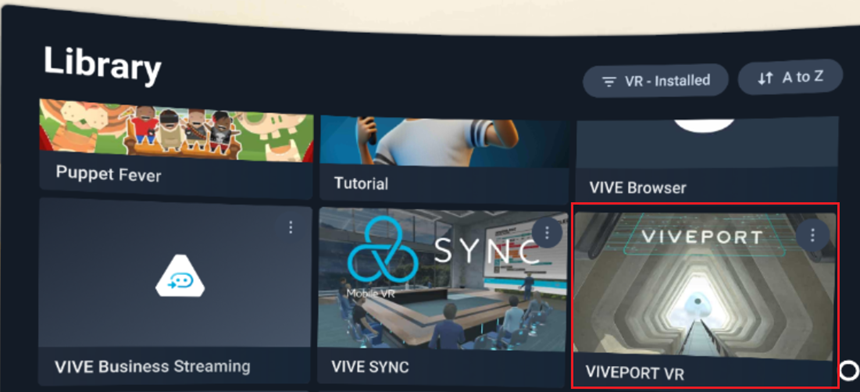 2. Select the APP you'd like to buy, and click the price button.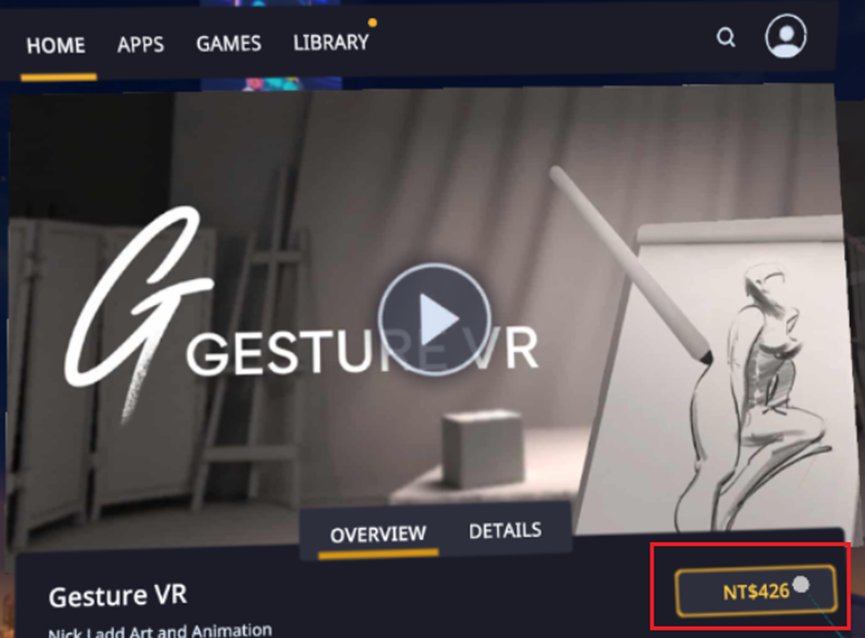 3. At the checkout page, tick 'I agree to the terms of use and privacy policy' to go to the next step.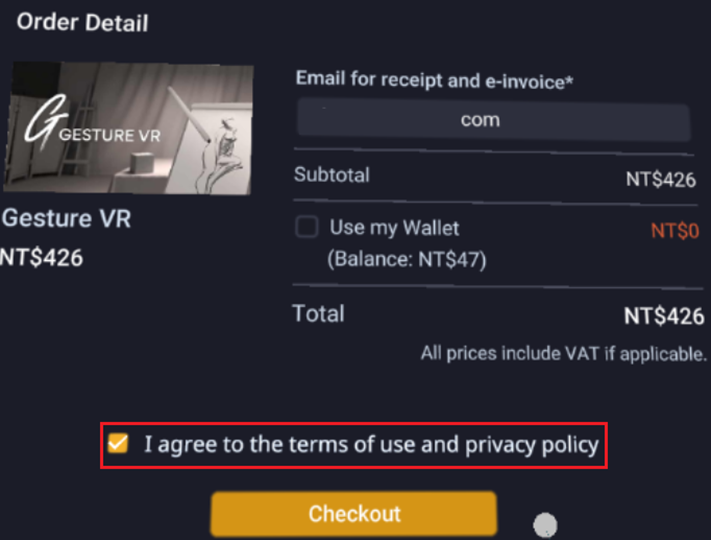 ** If there are funds in your VIVEPORT wallet, you can select 'Use my Wallet' to use the wallet points.
See Buying XR Elite Titles Using VIVEPORT Wallet
4. Select your preferred payment method, and click 'Place Order'.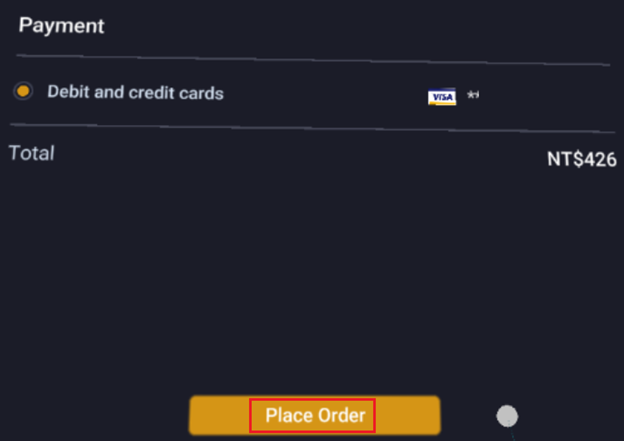 5. Once purchase is complete, click the 'Download Now' button.

6. You will be returned to the Viveport VR home page and can see the downloading status of the APP.
7. Once download is complete, click the 'PLAY' button to launch the game in your headset.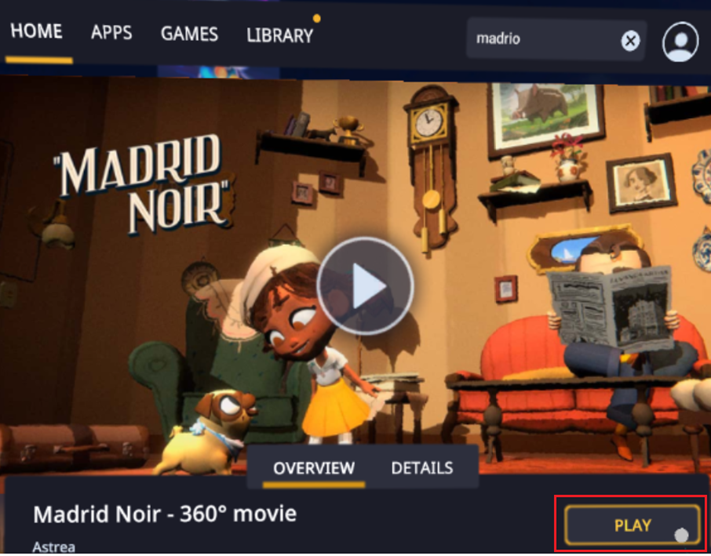 Or go back to your headset's Lobby, and launch the APP from your Library directly.