The customized folder features the following functions
Manage and categorize deployed games by room basis

Smart Folder for auto-archiving games by genre and age rating

General Folder for manually archive folders

Duplicate folder setting between rooms

Display the folders in headset launcher for easy game picking
You can create and manage the customized folders in the Viveport Arcade Manager (VAM) by following the step-by-step guide below.
Step 1.
Open the VAM and go to Game Lobby and then Game Management tab, the existing rooms will be shown on the left. Click the arrow icon on the right side of the game room for further settings.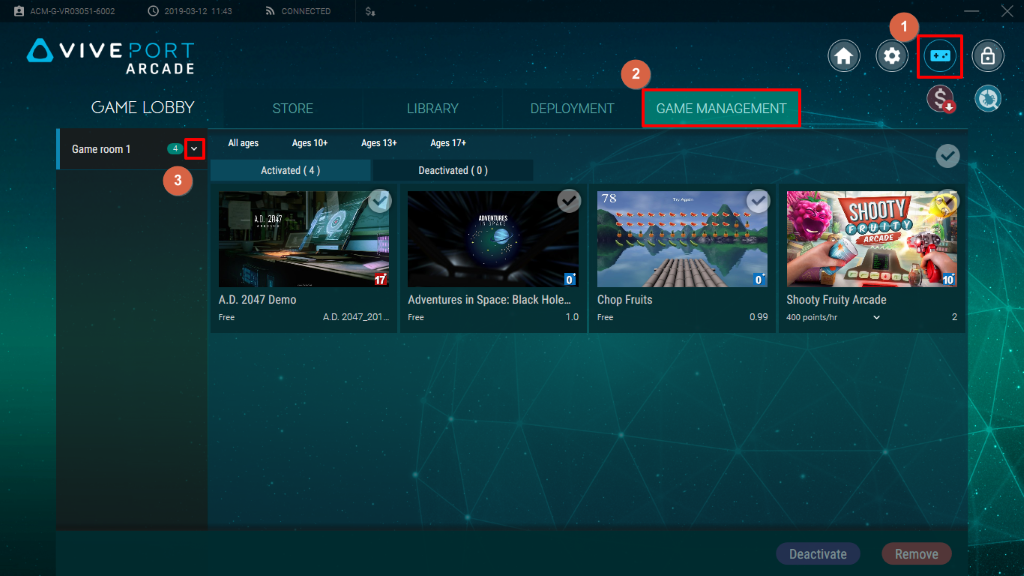 Step 2.
Click Genre Folders tab, and the default folders will be shown on the right. You can create new folders by clicking the Create Folder button on the bottom right. And delete the current folder by clicking the delete icon on the right side of each folder's tab.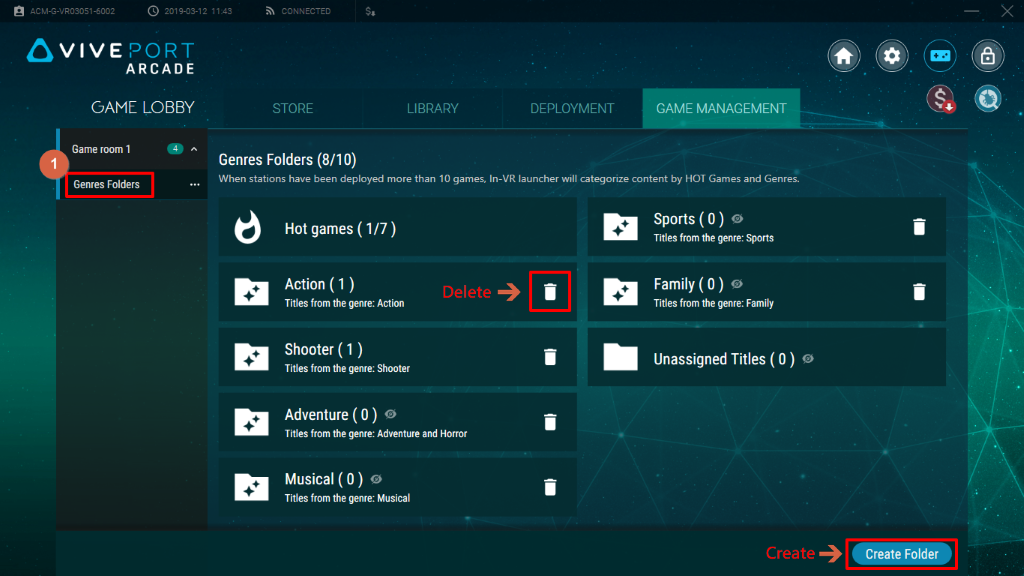 Step 3.
You can create two kinds of folders to auto-archive or manual-archive the deployed games by following the steps below:
S

mart Folder: The deployed games will automatically be archived based on the type/age

rating filter

to the created folder.

General Folder: Archive the games manual

ly by

search and add.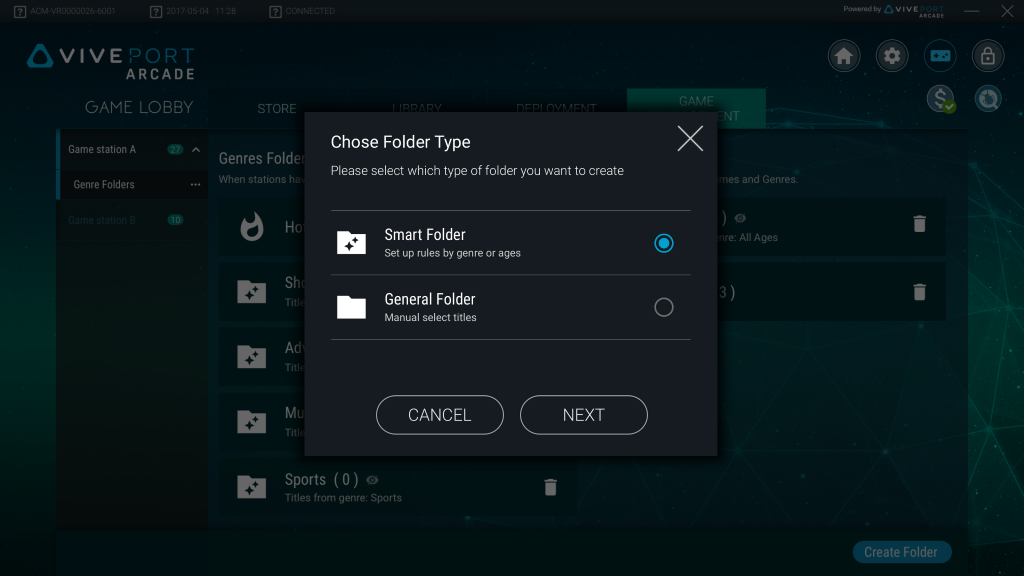 Step 4.
For creating a Smart Folder, select desirable Genres and Age rating filters, and the deployed games which fulfill the criteria will be auto-archived within.
You can also manually search and add desired games by clicking the Add Title Manually button. The filters settings can be adjusted after in the folder list page.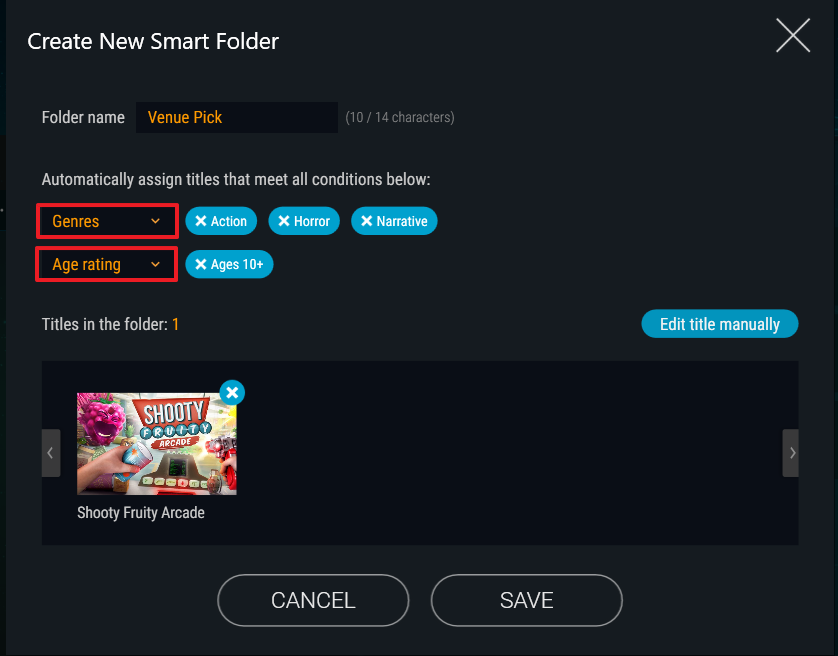 For creating a General Folder, simply click Select Title button to search for the deployed games.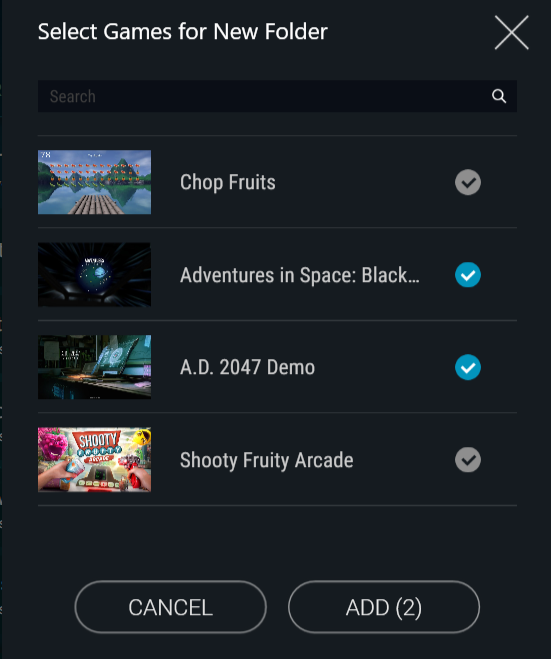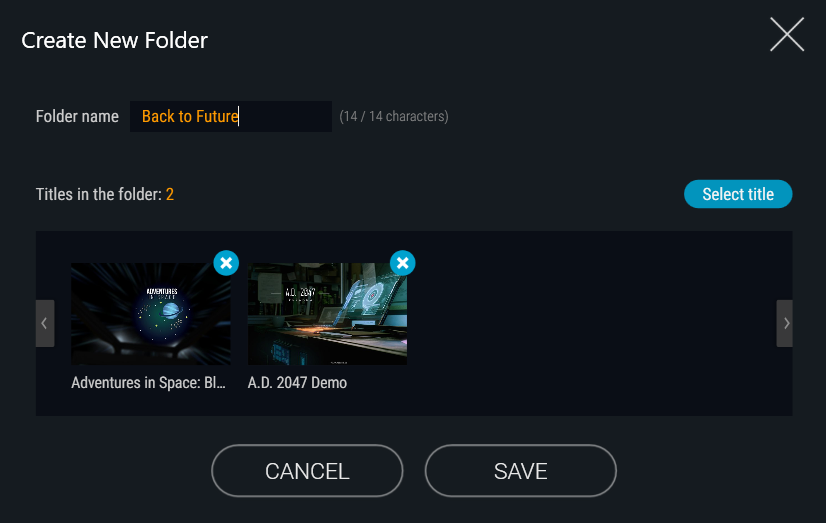 Step5.
You can also use the copy function to duplicate a folder's setting. Click the … icon on the right side of Genre Folders tab and select Copy Folder Setting in the drop-down list, pick another game room that you want to duplicate the setting to, and select Apply Folder Setting in the corresponding drop-down list.
NOTE: The folder setting of the applied game room will be overwritten.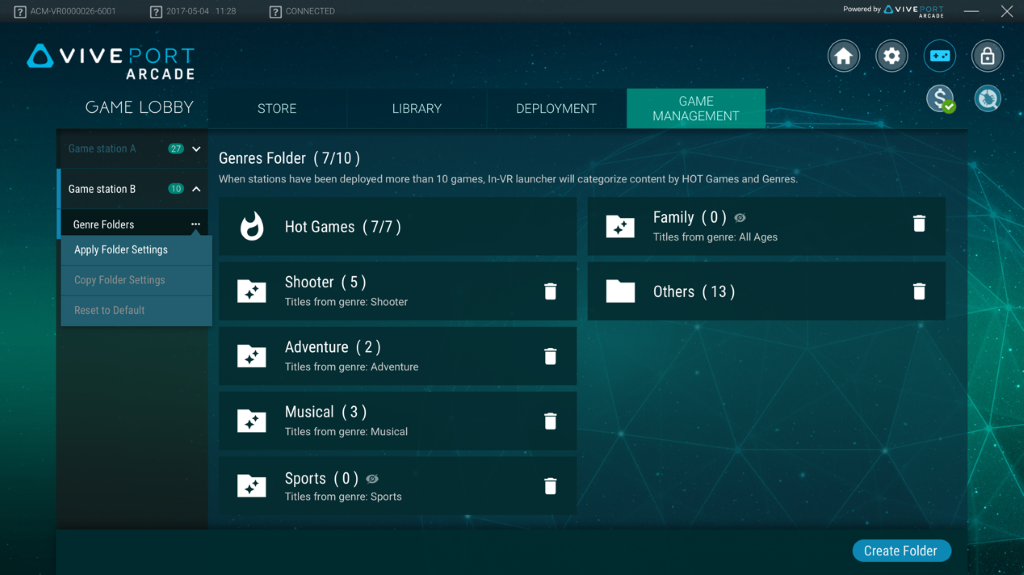 Step6.
Games in the Hot Games folder will be displayed on the top rows in the headset launcher, you can pick your preferred ones by turning off the Auto Pick option and then delete/select games by yourself up to seven games.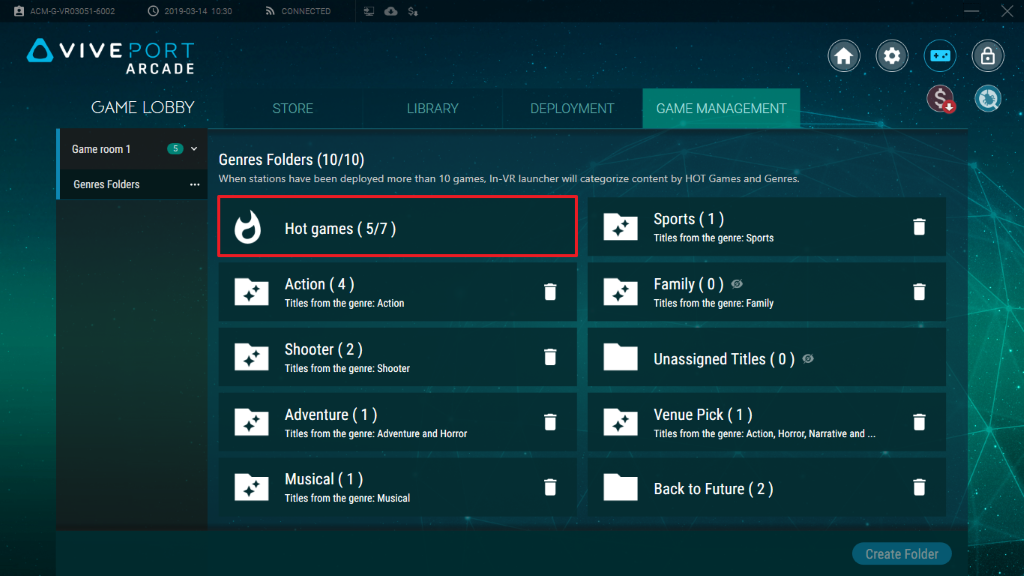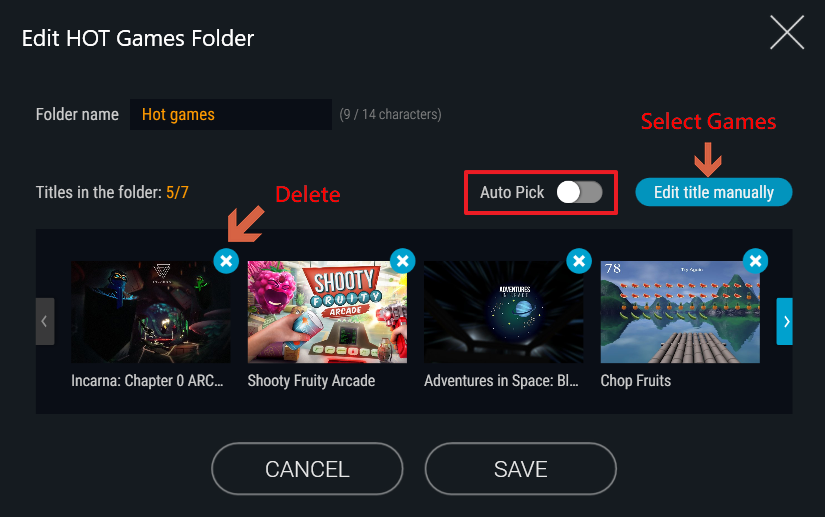 The configured folders will be shown in headset launcher for the player to choose as shown below.