VIVEPORT Wallet
The VIVEPORT wallet allows you to add currency to your VIVEPORT account, using codes that may be found on pre-paid store cards, or elsewhere in promotions. This currency can then be spent on apps in VIVEPORT. Currency added to your VIVEPORT wallet is region-specific.
Please note, at this time your wallet balance may only be used to complete a VIVEPORT purchase if you have sufficient wallet funds to cover the entire purchase cost. If your wallet balance does not cover the entire cost of purchase, you will be required to use an alternate payment method. We will be upgrading the wallet at a later date to allow for partial payment.
How to add funds to your VIVEPORT Wallet
When you have a pre-paid store card for VIVEPORT or promotional code, follow these steps to add funds to your VIVEPORT wallet.
1) Visit VIVEPORT and sign in the VIVEPORT account to which you want to add funds.
2) Click your name and select 'WALLET' to navigate to the wallet page.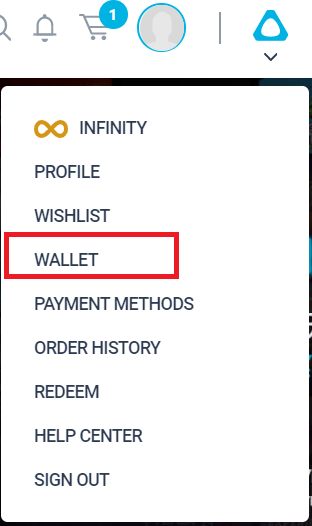 3) Click the "TOP UP" button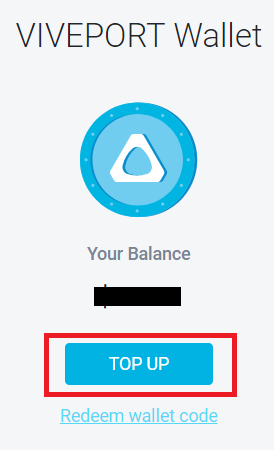 4) Click "Redeem wallet code" and enter the code found on your pre-paid store card, or as part of your promotion. (Enter the entire code without additional spaces.)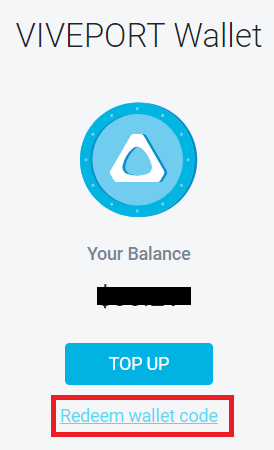 5) Your wallet balance will update with your current funds.