Pre-condition: New VIVE FLOW = Device never logged-in before
[If you log in from VIVE FLOW Companion App with a resold or used VIVE FLOW device]
We are sorry. You are not able to see the "Special Offers" page and will not receive any redeem code.
[If you log in from VIVE FLOW Companion App with a New VIVE FLOW device]
You are eligible to get a 2-month Infinity Vista Redeem Code. You will see a pop-up notice(as below screenshot) during device setup on the VIVE Flow Companion App. If you could see the "Special Offers" pop-up, the system will deliver the redeem code to your account. All you have to do is visit My Redeem Page to finish the redemption process. See How to redeem my VIVE/VIVEPORT codes.
(Special Offers Popup)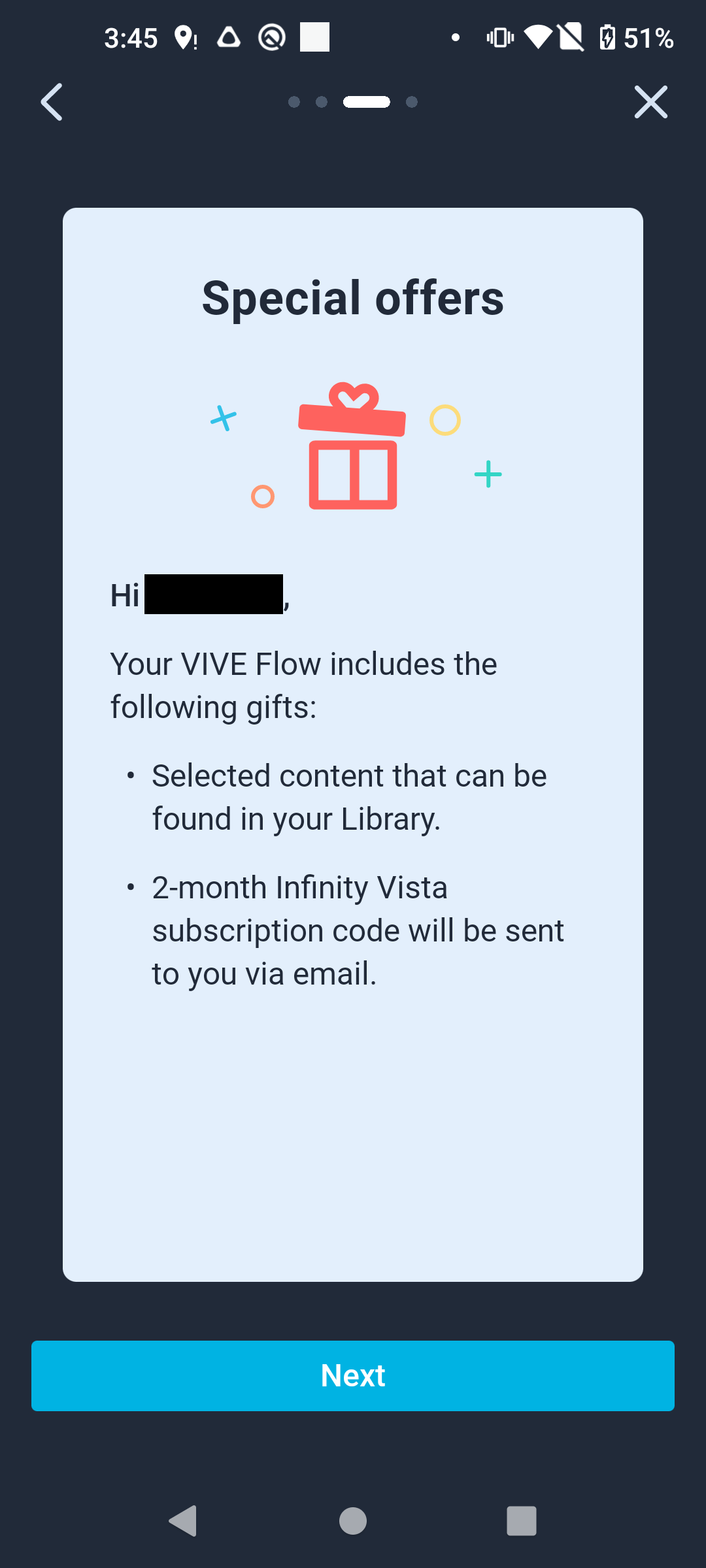 (Website Redeem Page)

*Note: If you can see the Special Offers Pop-up, but do not see the redeem code on the VIVEPORT website, please contact support for further assistance.