If you encountered the following error code "RuntimeCorrupted (-6)",Kindly try the troubleshooting steps down below: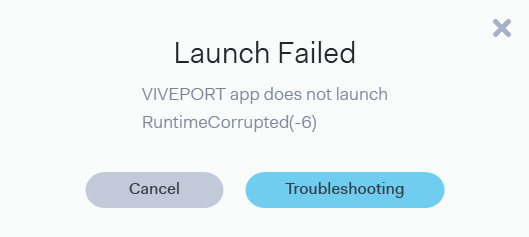 Go to Control Panel


Select Program and Features


Uninstall SteamVR.


Go to Steam, Click on library, then select tools from the drop down box and then click on SteamVR to download and install.


Restart your PC.
If the above steps did not solve your problem, kindly go to VIVEPORT Desktop App Settings and report issue to send us a ticket. If you are unable to access Settings or Report issue, please download VIVE-Feedback and report your issue.