If you encounter error message 1012 while launching content, please see below troubleshooting steps:
1. After entering the content library by the VIVEPORT client, click on the bottom right corner

of the error content and select Repair.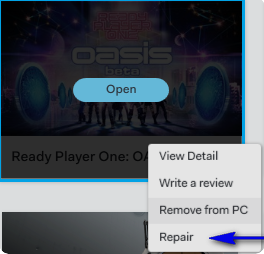 If the above steps did not solve your problem, kindly go to VIVEPORT Desktop App Settings and report issue to send us a ticket.  If you are unable to access Settings or Report issue, please download VIVE-Feedback and report your issue.