Please try below steps to resolve the issue:
1. Open file explorer
2. Browse to %LOCALAPPDATA%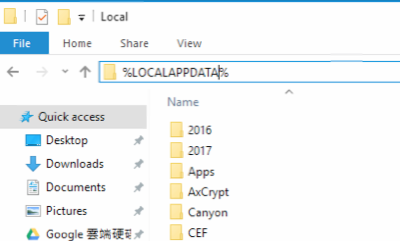 3. Right click "HTC" folder and click "Properties".



4. Switch to "Security" tab. Select current user. Click "Advanced".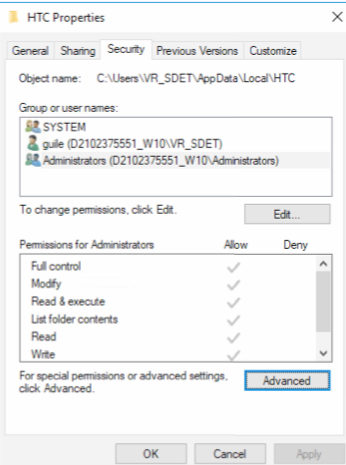 5. Double click current user. Enable "Full control".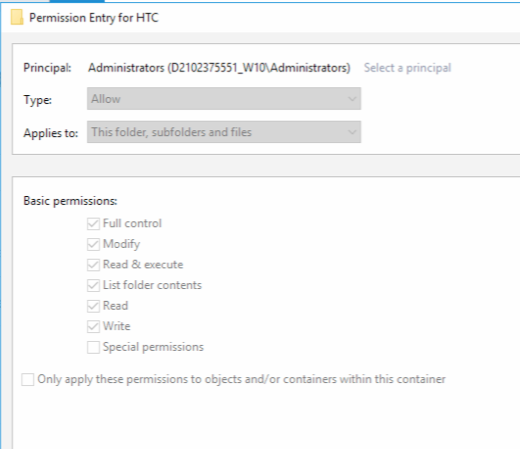 6. Enable "Replace all child object...."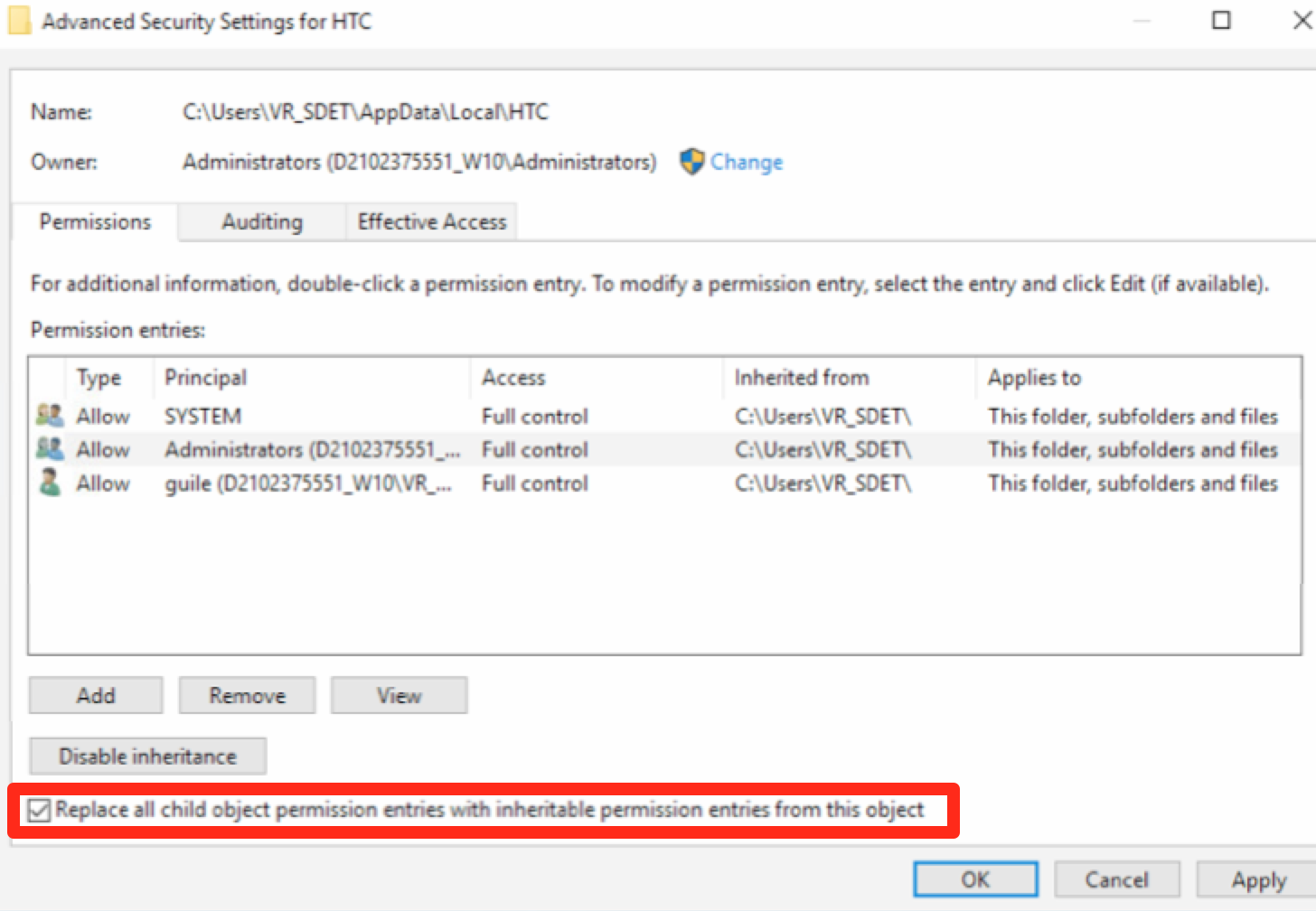 7. Click "Apply". Click "OK".