If you have encountered error code 1008: Your VIVEPORT account does not have permission to launch this title. Please try to login VIVEPORT again and launch titles from Library directly. Thanks lots.

While you are launching a content, it means the current account logged into VIVEPORT DOES NOT have the access to launch this specific content. Please follow below troubleshooting steps to recover the issue:
VIVEPORT supports multiple ways of creating an account. You may have accidentally created an account via social loggin(Steam, facebook, or Google account log in).
Kindly check your [Order History] to verify if you have logged into the correct account. For further order history assistance, please check this FAQ [How do I get VIVEPORT transaction invoice and purchase history?] for more information.


If the above steps did not solve the problem, go to the Settings page on VIVEPORT Desktop App, and simply click on "Report issue" to provide logs to VIVEPORT.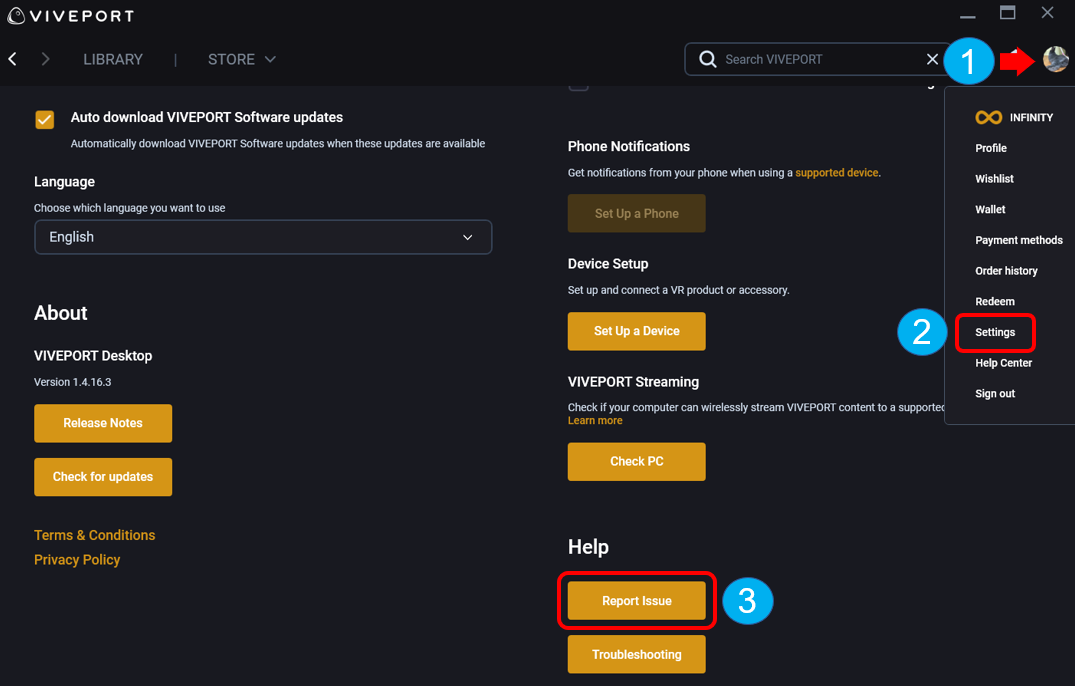 Briefly describe your situation and submit the ticket, the log will come to Viveport Help Centre shortly after submission:

If you are unable to access Settings or Report issue, please download VIVEPORT-Feedback and report your issue.
Or, simply submit a Support ticket for us to assist you.