According to German law, The Kommission für Jugendmedienschutz (Commission for Youth Protection in the Media - KJM) has laid down standards for age verification systems designed to protect minors in the telemedia sector in accordance with the rules contained in the Jugendmedienschutz-Staatsvertrag.
Please follow below steps to verify your age:
If you are a German citizen with German ID card:
Enter your ID number according new or old ID format: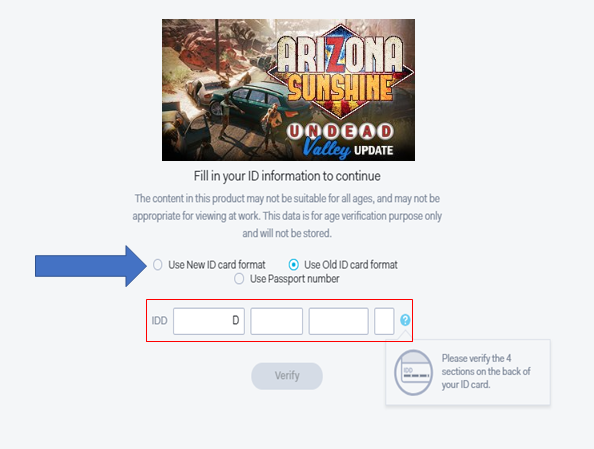 If you are a German citizen with German Passport:
Please select Use Passport number.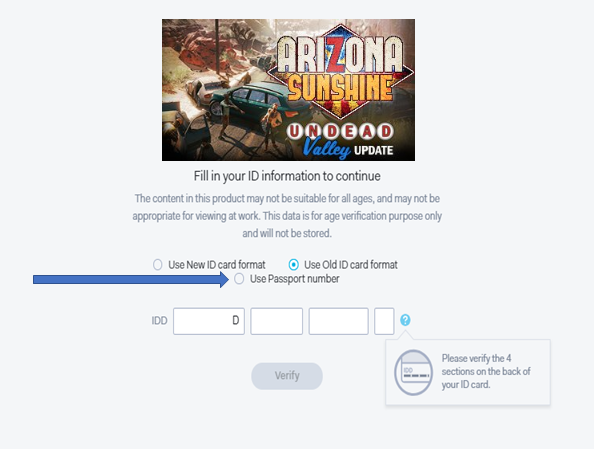 If you are not a German citizen but residing in Germany:
VIVEPORT requires a manual age verification for Non German citizen.
Please follow the below steps to request a age verification via VIVEPORT Support:
Submit a ticket to us.
Briefly describe your request and attach the front and back copy of your ID card as a proof of age:


-Please note all the personal information you provide will not be documented by VIVEPORT, all age verification support tickets involving personal information will be automatically deleted.